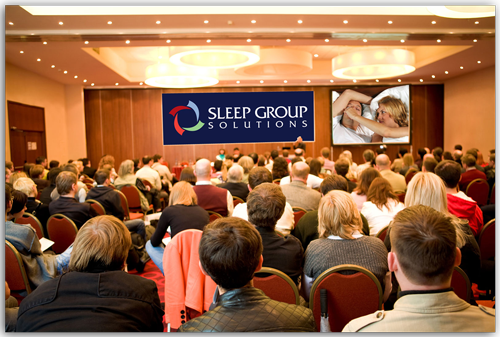 Dental CE Seminars
SGS is pleased to be offering the most comprehensive selection of dental sleep medicine seminars in the industry. Treatment of sleep disorders is one of the fastest growing fields of medicine and recent developments have put dentists on the front line. With Obstructive Sleep Apnea reaching epidemic levels in our society you have a unique opportunity to save the lives of those suffering while adding a valuable service in your practice. Many dentists are looking to branch out from traditional dentistry because they are either ready to try something new or because the economy has forced them to look for additional revenue streams – Dental Sleep Medicine is the perfect solution.
Our seminar is unique in that we are not a lab, we don't own a single appliance. Our expert instructors will teach the proper way to treat patients with sleep apnea and share the pro's and con's of all the appliances so you'll leave with a wealth of knowledge and unbiased information.
It is our goal for every seminar attendee to be trained and prepared to begin treating sleep disordered breathing in their practice immediately!
Upcoming Dental Seminars :
Course Outline:
Day 1
Introduction to sleep – sleep stages, disorders
Sleep apnea prevalence – why is there a need for treatment
Sleep apnea signs/symptoms/clinical issues
Treating snoring and sleep apnea in a dental office – protocol review
Patient education; addressing key issues and getting a snoring patient to convert to a sleep apnea treatment case
Prepare Embletta X100 home sleep study for course attendee(s)
Day 2
Download previous nights Embletta X100 study and review study data and sleep report with class
Hands on with Pharyngometer / Rhinometer
Hands on taking bite registrations
Hands on working with popular oral appliances like the TAP, Respire, EMA, SilentNight and more!
Appliance review – pro's and con's of all of the major sleep appliances
Case presentations
Medical insurance billing. Review of the latest codes, fees, procedures and recommendations from SGS experts who are doing this daily